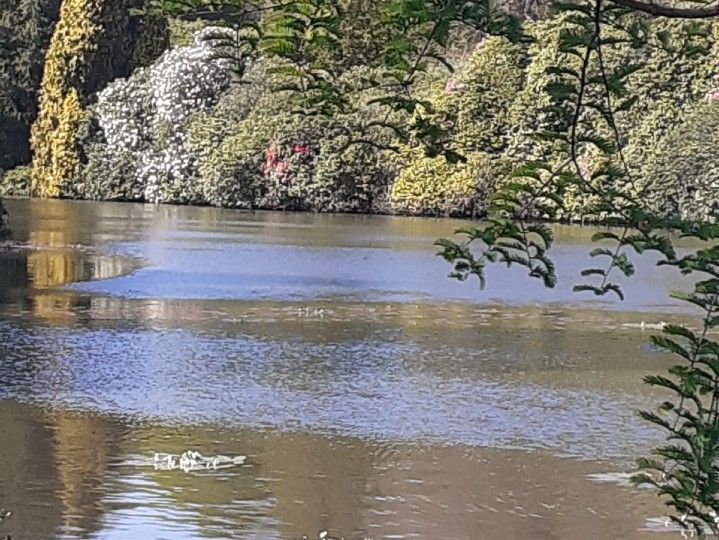 Therapy can offer us new choices and opportunities to live with authenticity and harmony.
Counselling and psychotherapy provide a safe and confidential space to talk. A space in which we can slow down, reflect and listen to the workings of our mind. A space in which we can develop awareness and confidence in who we are, why we are here and how we want to live our lives.
Is therapy right for me?
Talking therapy can help you if you feel in need of support and wish to talk in confidence to a trained professional. You do not need to be in crisis to seek help. Many people see therapy as a form of self care and personal enquiry that goes way beyond dealing with life's adversities. As each therapy client is unique, my theoretical approach is integrative, trauma informed and highly relational. Being a somatic therapist allows me to work holistically with you. I see our work together as an interactive and creative collaboration in which a safe space exists for contemplation and reflection. So that you can gently explore and make sense of the issues you wish to bring to therapy at your own pace with the help of a trained professional. With over 20 years of experience in a wide range of settings, I have worked with many clients with a multitude of reasons for pursuing therapy.
Some areas of specialism
Relationship problems in the family or with a partner
Self confidence and identity
Anxiety – generalised, social and health
Post traumatic Stress
Survivors of abuse
Depression
Bereavement
How does therapy work?
Currently online, therapy sessions usually take place weekly at the same time for 50 minutes. However alternative arrangements can be discussed. There is no limit as to the number of sessions we may have and this is very much guided by you.
Cost
£60 – £70 per session.
You can find out more information about me and the way I work here but if you have any queries or require further information, please feel free to email me.